Brownsville community culinary center–making a difference one dish at a time
Brownsville community culinary center–making a difference one dish at a time
Words by Kizzy Cox
Photography by Guarionex Rodriguez, Jr

Jason Gutierrez needed a fresh start. Back at college, he tried his hand at a few different majors, but nothing really stuck. Eventually he dropped out and began working as an exterminator for the NYC Housing Authority. Although the money was decent, the job was killing his spirit, along with the critters he was hired to eradicate.

The 31-year-old always had a passion for food: growing up in a Dominican family where meals were a big part of life, he had always dreamt of earning a living through cooking. But without the $50,000- plus required for culinary school, or the suitable connections to get him there, that dream seemed impossible. That's when his girlfriend suggested he try a new culinary training program she'd heard about, which was based in their Brooklyn neighborhood. Despite his initial skepticism, he attended an intro session and "immediately fell in love".

Brownsville, Brooklyn, is a place where you're more likely to find fast-food joints and take-out shops than a sit-down restaurant with table service. It's also home to a community that struggles with a high rate of diet-related illnesses. But that's exactly why Lucas Denton thought it was the ideal place from which to offer free, culinary vocational training. The result is Brownsville Community Culinary Center (BCCC), a place where participants like Gutierrez can apprentice alongside seasoned industry professionals at the top of their game. During the course of BCCC's 40-week program, participants learn the fundamentals, before sharpening their skills learning recipes and making dishes. The curriculum and menus are inspired by the culinary traditions of the students themselves—much of it drawn from the African diaspora and Central America.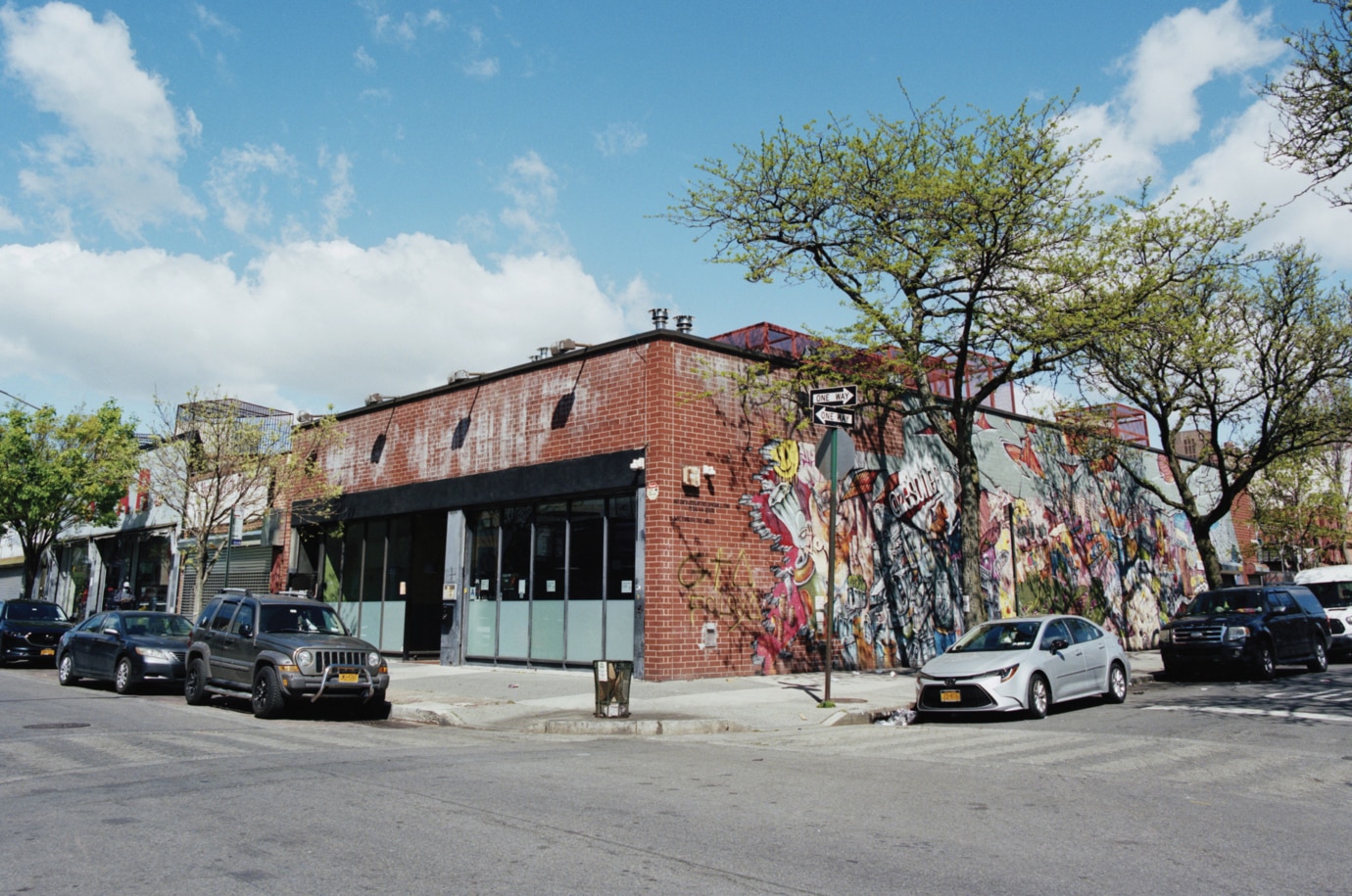 BCCC was born after a coming-together between Denton and the fabled Danish chef and restaurateur Claus Meyer back in 2014. The former had worked in Brownsville for his job with the NYC Commission on Human Rights. The latter had recently established the Melting Pot foundation, an organization combating food poverty through initiatives related to hospitality. Fresh from launching culinary centers in Bolivia that focused on training low-income youth, Meyer was looking to expand the work into NYC. Once they became acquainted, things quickly progressed.

Lest this be misconstrued as two white guys descending on a Black and brown neighborhood and "saving" its residents. From the very beginning, Denton made it clear that any initiative meant to serve a community had to be led by people from that community. It's a perspective borne out of his own experience. Originally from Poughkeepsie, a small town in New York, Denton struggled with substance abuse in his youth until a court-mandated program helped him get sober. However, he was acutely aware it didn't benefit people of color the same way it benefitted him as a white person.

Through his work with the NYC Commission on Human Rights—which fosters partnerships across diverse communities, as well as investigating and prosecuting those found guilty of discrimination in housing and accommodation—Denton was already familiar with the Brownsville community. "My goal was really to try and just connect: connect the resources that I had access to, to the folks in Brownsville who were already doing the work," he says.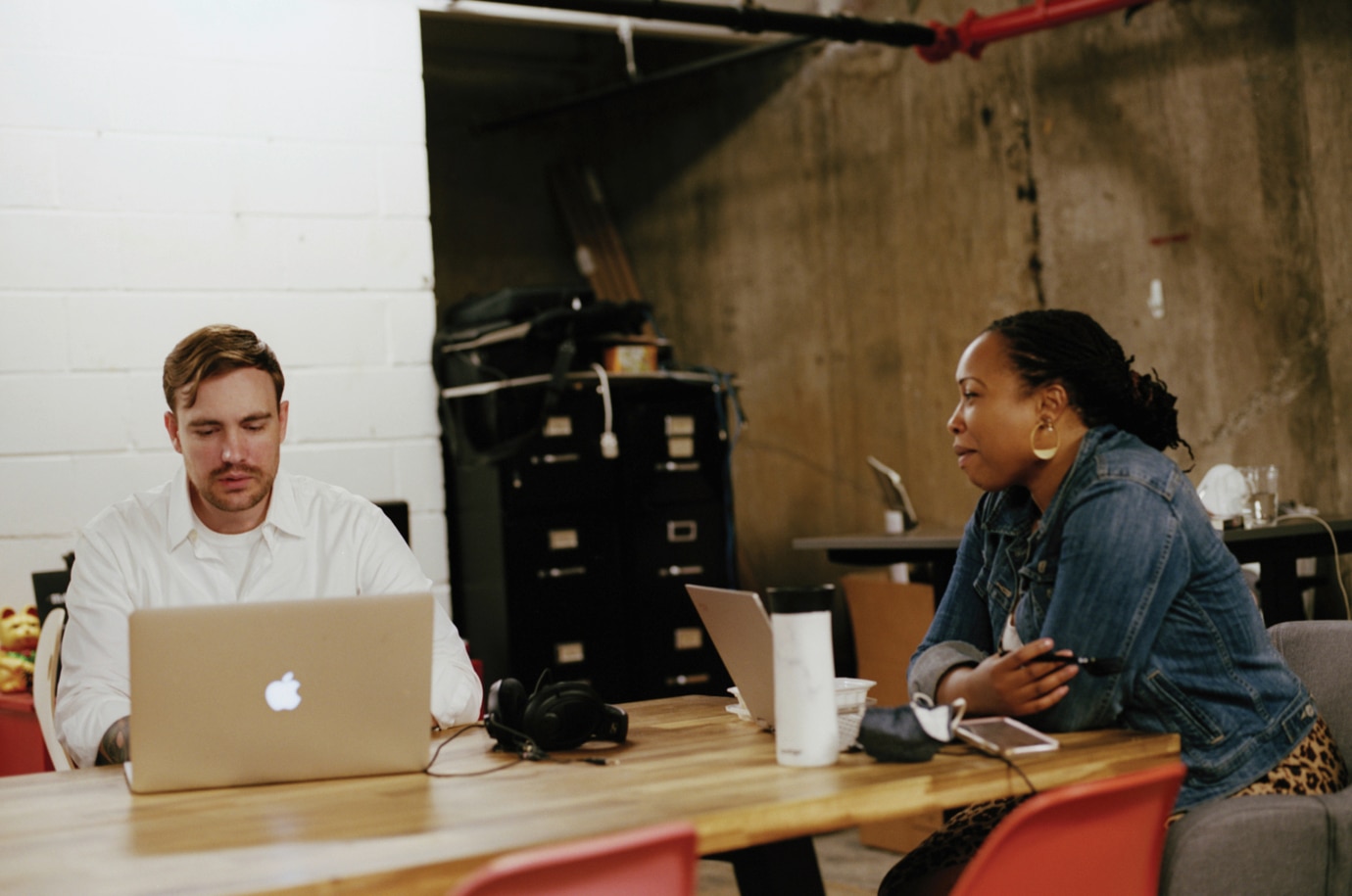 One of those people was Daniel Goodine, a 63-year-old Brownsville resident of nearly three decades, who co-founded an anti-violence program called Men Elevating Leadership with his wife, following the loss of their son to gun violence. After Denton reached out, Goodine began serving on BCCC's community advisory board. From the start, it was the center's commitment to offering young people skills and employment that struck a chord with him.

"It was [about] being in a place where people come and have a second or third opportunity to learn something," he says. "That's how I ended up hanging out with [BCCC] more, because I saw a golden opportunity for young people to be in a good space. It was just whatever [people] needed, we gradually became. It was a safe haven."

Safe havens are necessary in a place like Brownsville, which has more than twice the number of violent crimes than NYC overall. It is also more heavily policed than majority-white neighborhoods, which in turn has led to an incarceration rate that is four times higher than the rest of the city, with nearly two out of every 100 residents aged 16 and up having been incarcerated. On top of that, nearly 28 per cent of residents live below the poverty line, compared to 17 per cent citywide, as of 2018.

For Rae Gomes, 35, BCCC's new executive director, it's imperative that they remain engaged in all of these issues. "The problem with violence is that violence is a determining factor for your health, for your wellbeing, for your mental health state—it determines so much," she says. "We're providing the resources so that we [can] address just about any issue that the young people will come up against throughout their time in this program."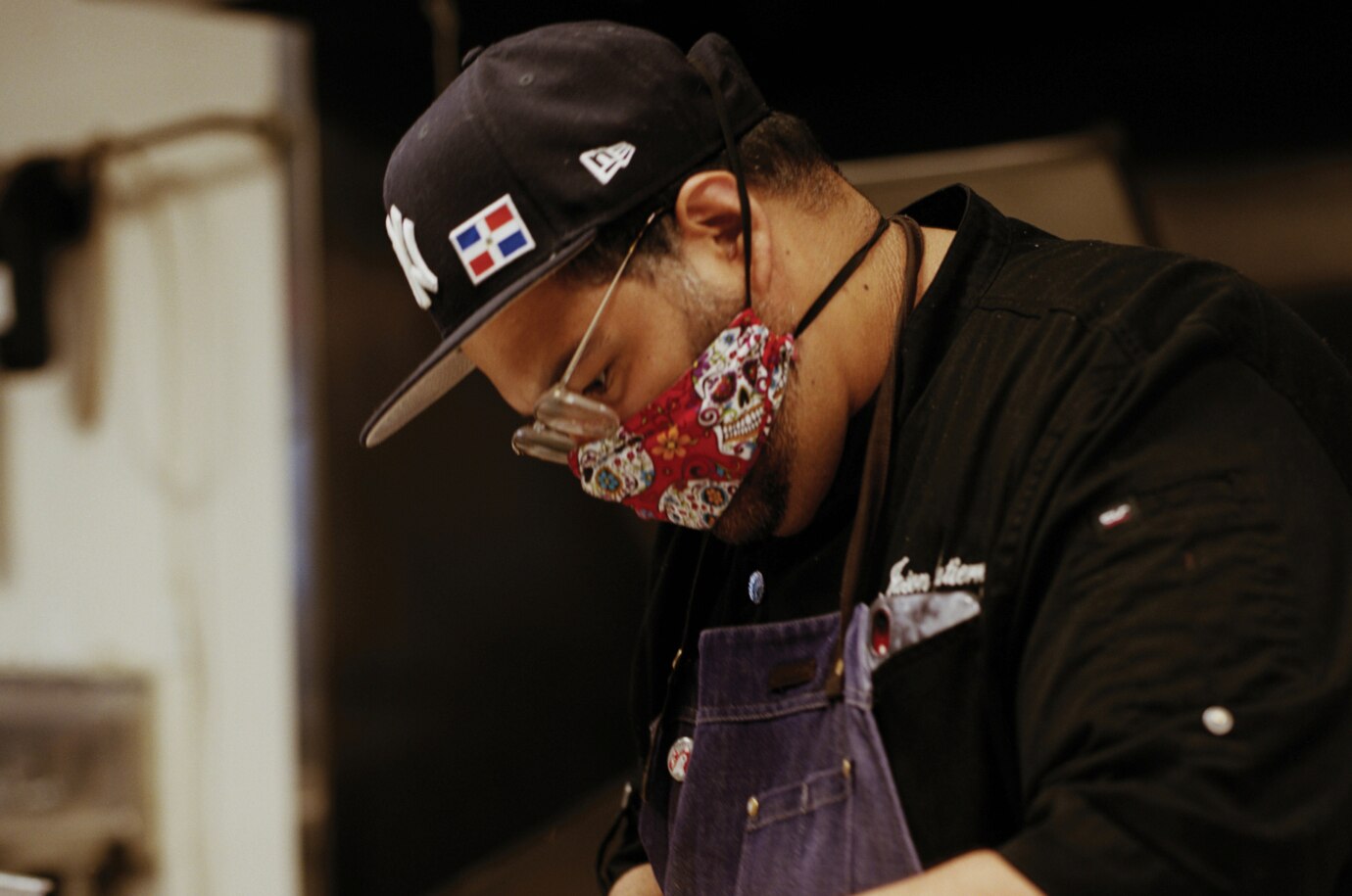 Alongside its day-to-day work, BCCC is currently working with Brooklyn Community Services to provide on-site care and service referrals for participants. It's also working on a pilot program with Brownsville Community Justice Center, which works with young people who have faced criminal charges, convictions, or incarcerations. This is a key partnership, because once someone has a criminal conviction, particularly a felony, finding gainful employment becomes difficult.

Unemployment is higher in Brownsville than it is citywide. But it wasn't always an issue. From the late 19th century, up until the first half of 1950, the neighborhood was largely home to Jewish immigrants. There were many businesses and factories in the area and jobs were plentiful. However, as more Black and Latinx people moved into the neighborhood, fleeing segregation and seeking better opportunities, factories began to vanish. The situation was exacerbated by the construction of massive public housing developments (NYCHA), after which the remaining Jewish population fled and disinvestment followed. From the 1960s onwards, this led to increased poverty, higher crime and poor health outcomes, the last of which was compounded due to a lack of healthy food options.

Through her work, Gomes has explored the systemic reasons that contribute to what she refers to as "food apartheid": intentional policies that restrict access to healthy food. For example, for every one supermarket in Brownsville there are 15 bodegas (small stores that rarely sell fresh produce), and attempts to increase the number of supermarkets still result in a lack of healthy options— because the quality of the food being sold is poor.

With that in mind, she plans to expand on BCCC's program by directly addressing health inequities that a lack of healthy food contributes to. For example, 33 per cent of Brownsville's residents have high blood pressure compared to 28 per cent for the rest of the city. 41 per cent of its residents are obese compared with 24 per cent citywide. While diabetes rates aren't much higher than the city's at 13 per cent, Black people are much more likely to have complications from the disease—including amputations and kidney failure—and are twice as likely to die from it.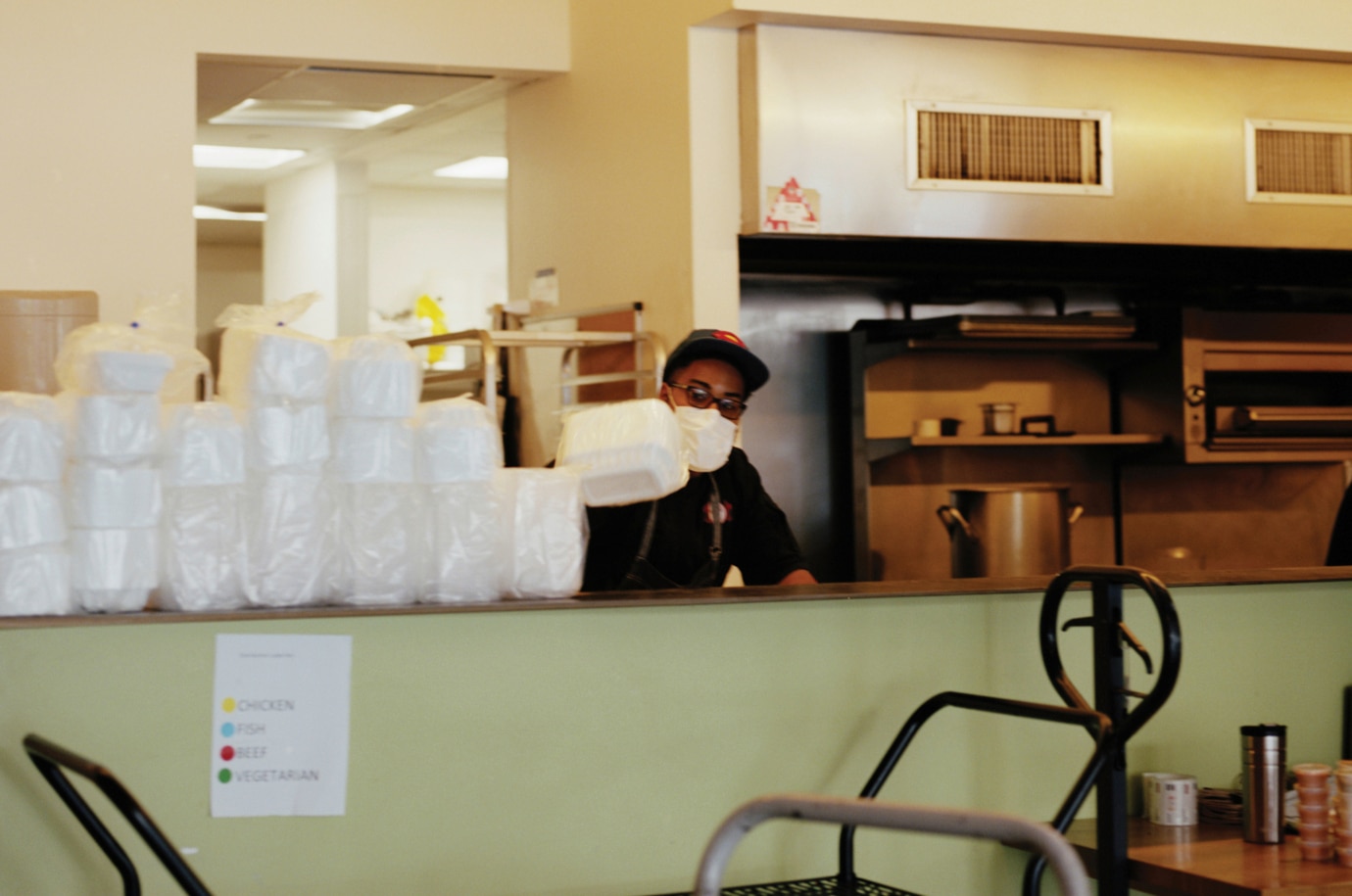 Food justice is important to Gomes. As a Black mother living in central Brooklyn, she relates to the frustration that comes with having to travel to find healthy options—a frustration amplified by her upbringing in Trinidad, where she was surrounded by bountiful and accessible produce.

"Brownsville is a community that has done a lot with a little," she says. "We're here to support and bring resources."

One of those resources is money. The ability to dole it out affects who can afford to participate in the culinary program.

Edgar Phillips, a 26-year-old father of three, was making a good salary at Delta Airlines—but his heart wasn't in the work. He wanted to go to culinary school, but the cost of doing so was prohibitive.

While his wife encouraged him to apply for BCCC training, Phillips was hesitant: the Flushing Queens resident had only heard negative things about the Brownsville neighborhood. His perspective changed, however, when he attended an introductory session and heard about the stipend: a key part of BCCC's offering. It was this that convinced him to give the program a shot. "I've got a family," he explains. "I need to make money."

For parents like Phillips, expensive programs or unpaid apprenticeships just aren't feasible. BCCC directly addresses this with its paid training program and guaranteed job placement. Phillips, for instance, found work at the Mexican restaurant Cosme just two weeks after finishing his culinary training, where he continued working as a prep cook until the coronavirus pandemic forced the restaurant to close.

Meanwhile, Gutierrez—one of Phillips' classmates—landed himself a prep cook position at one of Claus Meyer's restaurants and later leveraged his previous management experience into creating a culinary program for children at a Staten Island day camp. Sadly, however, the pandemic has upended much of that progress and exacerbated pre-existing issues. "[It made it] very hard to get anything, in a place where it was already hard to get things," he explains. "Fresh produce and everything, it is not easy to come by around here... people were hungry."

In that sense, BCCC has had to get creative over the past year in order to meet the changing needs of the community. Gutierrez was in between jobs when COVID-19 hit, so BCCC called him back to help with a food distribution program started by their partner Collective Fare, which was founded by a BCCC instructor. At the height of the pandemic, Gutierrez says demand was unprecedented. "When we'd have distribution on-site we'd have long, long lines—like 200 people," he remembers. "It was crazy." While the queues have since shortened, he still runs the café, creating the menu and the meals.

Phillips also found work with BCCC after Cosme was forced to shut its doors. Without BCCC's training, he says his entire trajectory would have been different. "I would have still been working for the airport. They got rid of a lot of people—not a lot of people were flying last year because of the whole pandemic. So I would have been out of a job and I wouldn't know what to do.

I feel like BCCC really helped me a lot."

Given the manner in which the events of the past year have gutted the restaurant industry, BCCC is now pivoting to different types of culinary education. "[Our focus] is not to gear young people towards restaurant jobs, because they're fleeting at this point," says Gomes. "We're thinking more expansively about what culinary education can do in the intersection of various other jobs: healthcare, mass food production, culinary arts within the community, community chefing, cooking for diet-related illnesses."

BCCC is also focusing on fixing long-standing health disparities. While COVID-19 has had a significant impact on the Brownsville neighborhood, Denton believes it pales in comparison to what systemic racism has done to it. "You just got to look at the statistics, the level of people dying from diet-related illness in Brownsville vastly eclipses what you know coronavirus has done."